Lab and Genetic Testing
At Point Lumineux, we realize the importance of treating the whole body.  We offer state of the art lab testing for further investigation and diagnosis. Through our partners in testing, we gain insight into the specific area requiring treatment.  Lab and Genetic testing offer a thorough analysis and are beneficial to understand and heal you. Clients are increasingly educating themselves and looking for information about chronic conditions and the prevention of disease. We strive to help you get the information you need in order to make informed decisions about your health.
Genova Diagnostics
Genova Diagnostics is an internationally renowned medical testing facility committed to the highest professional standards. Gain a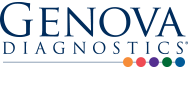 more complete understanding of specific biological systems available to diagnose, treat, and prevent chronic disease.  Genova Diagnostics offers tests that combine standard and innovative biomarkers designed to provide a more complete understanding of specific biological systems that can help practitioners diagnose and treat or prevent chronic disease. These tests are available only through licensed healthcare professionals.
SpectraCell Laboratories, Inc.

SpectraCell Laboratories, Inc. is a leading clinical laboratory specializing in personalized disease prevention and management solutions. Our pioneering nutritional and cardiometabolic testing, driven by state-of-the-art technology, assesses a spectrum of risk factors and biomarkers for optimum wellness. Through our dedication to research and development, SpectraCell also provides innovative solutions for hormone health and genetics.
Labrix
Labrix's saliva and urine testing reliably identify hormone and neurotransmitter imbalances. Hormones exist in harmony with each other – partners in a delicate balancing act. When levels of each hormone are in the right proportions, body systems are stable. When balance is lost, hormone deficiencies and excesses can become toxic to the body causing unwanted symptoms, disorders and disease.
Here are some health concerns that Labrix can test for:
Adrenal Balance
Women's Health
Menopause
Aging Brain
Memory Loss
Minimally-invasive hormone testing is the hallmark of ZRT Laboratory. The simplicity of sample collection and stability of samples in storage and transport have made these ideal for clinical use as well as research.
Genomix Nutrition
Genomix Nutrition Personalized Nutrigenomic Testing is the most comprehensive nutrigenomics test available to validate your specific nutritional supplement needs.  Nutrigenomic testing accurately identifies each patients' genetic protein variations to identify sites of metabolic weakness. This testing uses a genetic panel that evaluates 26 of the most common, research backed single nucleotide polymorphisms (SNPs) that can affect a patient's ability to regain and maintain their metabolic functionality. Abnormalities in specific polymorphisms can negatively affect many physiological and metabolic processes. Overcoming these metabolic weaknesses with the right supplement allows each patient to overcome their genetic weaknesses (SNPs) and maintain optimal health.
A Genomix Nutrition test can help a patient achieve a level of confidence in the nutritional products they choose by:
Determining your unique nutritional needs based upon the DNA analysis of 26 SNPs in 5 key metabolic areas
Providing you with the nutritional supplement/s needed for each specific genetic polymorphism (SNP)
Taking the "guesswork" out of complex biochemical pathways that may hinder nutritional delivery
Suggesting compressed formula options for better delivery and overall cost effectiveness
Learn what nutrients your genes require and need for optimal functioning and health in a simple test that requires swabbing the inside of your cheek with a soft bristled swab providing cutting edge astonishing results.
Click on the calendar to book a nutrition consultation online, on the phone or in person.